EDIT MAIN
Maranacook Black Bear Athletics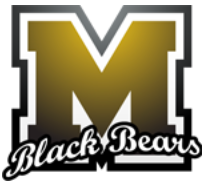 Brant Remington, Athletic Director
Phone: (207)685-4923 x1045
Email: Brant_Remington@maranacook.com
Twitter: @MaranacookAD
Instagram: maranacookad
Andie Smith, Administrative Assistant
Phone: (207)685-4923 x1023
Email: Andie_Smith@maranacook.com
Sports announcement line:
Call the HS phone 685-4923 - when connected - dial 5.
---
A current physical (within the last 2 years) MUST be on file in the High School Health Center or the middle school Wellness center to be able to participate in sports.
Maranacook has an excellent sports program, with dedicated coaches and award-winning teams.
HIGH SCHOOL:
Fall:
Football, Boys & Girls Soccer, Co-ed Golf, Field Hockey, Co-ed X-country
Winter:
Co-ed Nordic and Alpine skiing, Boys & Girls Basketball, Boys Ice Hockey
Spring:
Baseball, Softball, Tennis, Co-ed Track & Field, Boys & Girls Lacrosse
MIDDLE SCHOOL:
Fall:
Soccer - Boys & Girls
Cross Country - Co-Ed
Field Hockey - Girls
Winter:
Basketball - Boys & Girls
Alpine Ski - Co-Ed
Nordic Ski - Co-Ed
Spring:
Track & Field - Co-Ed
Baseball - Boys
Softball - Girls
The locations of our playing fields are outlined below: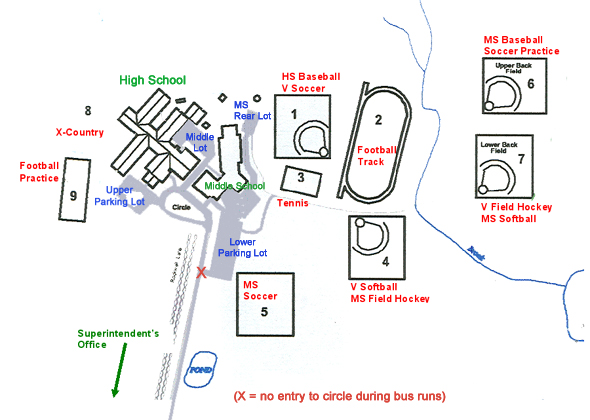 MARANACOOK HIGH and Middle SCHOOL ATHLETICS:
The following must be completed before participating in co-curricular activities at Maranacook High and Middle School:
A current physical within the past two years and on file in the middle school Health Center.
A signed school contract on file in the AD office. The contract can be found in the Co-Curricular Handbook.
Proof of insurance on the school contract.
Emergency Card completed.
ME 1819 Student Insurance Brochure
Reminders from the Co-Curricular Handbook
Chain of Command
If any issues arise please go to the coach first. Do not approach the coach before, during or after a game. The next day is the best time to discuss the issue.
The proper chain of command is:
speak to:
Coach
AD
Building Principal
Superintendent
Eligibility
During the week of an eligibility check, the Director of Student Services office will send out a reminder to all advisors to do a grade check. By Wednesday/Thursday the advisors will have had an opportunity to notify ineligible students and their parents/guardians. The penalties will begin that Friday and run until the next eligibility check, which is approximately 10 school days.
Penalties:
Fail 1- practice but no play
Fail 2 or more- no practice and no play.
Any questions about eligibility contact the student's teacher. The athletic department uses the grades submitted by the teacher.
Attendance
Need to be in school all day in order to participate. Exceptions are:
Appointment with a health care professional
Observance of a recognized religious holiday
A family emergency
A planned absence for a personal or educational purpose which has been previously approved.
Schedules/Cancellations
Schedules and cancellations can be found on-line by using Schedule Star or by calling the Sports Line - call the HS phone - when connected dial 5. Information is usually updated within 30 minutes of an event being canceled.
The Sports line- Usually updated every day by 9:00 AM: If an event needs to be canceled, then the Sports line is usually updated by 1:00 pm.
Web Link Disclaimer: All links leaving the Maranacook Community High School web sites are provided as a convenience. Maranacook Community High School does not endorse these sites or have any responsibility for the content of these sites.