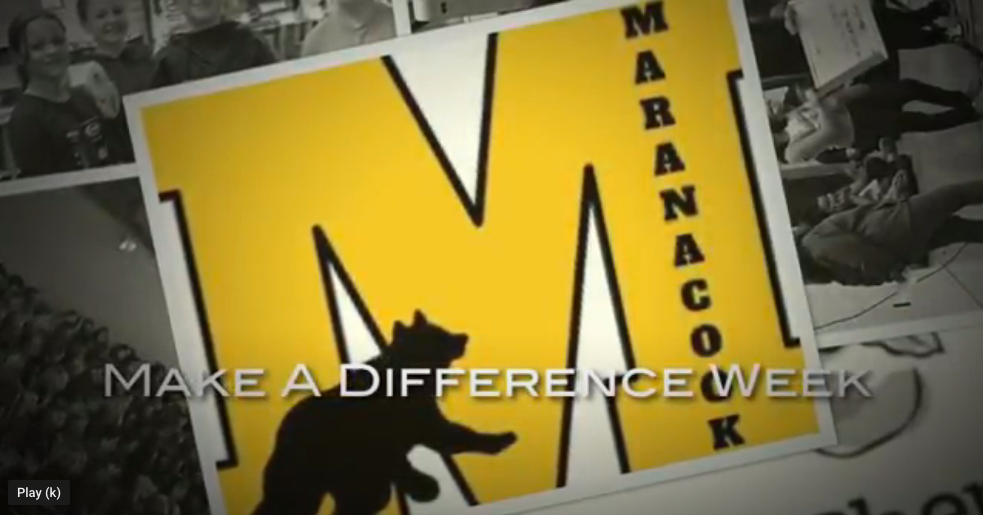 Make A Difference Week at MCMS
Denise Churchill
Wednesday, October 28, 2020
Please watch our video to learn more about the history of Maranacook and Make a Difference Week.
Donations for our Virtual Food Drive can be made at https://www.gsfb.org/donate/vfd/?id=4659 (goes to MtVernon Food Pantry) or https://mef.maranacook.org/article/303507?org=mef for the Maranacook Food Pantry, please identify your donation is made for the food pantry.
We thank you for your support!