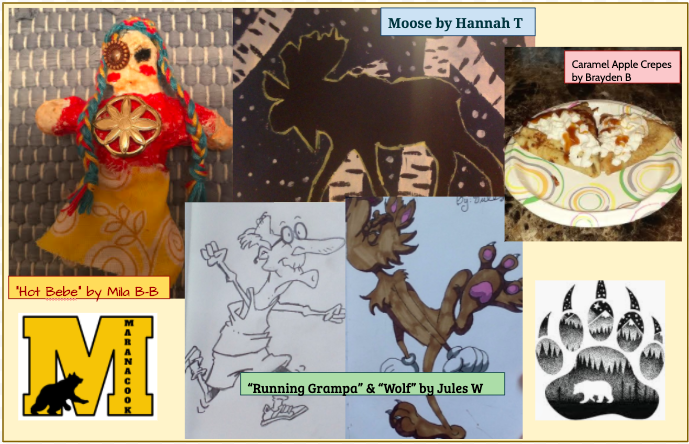 MCMS Weekly Challenge Designs!
Kristen Levesque
Friday, April 03, 2020
Each week, during Remote Learning, students will be given a Weekly Challenge they can choose to do. This week's challenge was: With parent or guardian permission, create either a craft or food that you are proud of (and could go on an app like Pinterest).
Check out the cool projects from MCMS Students!