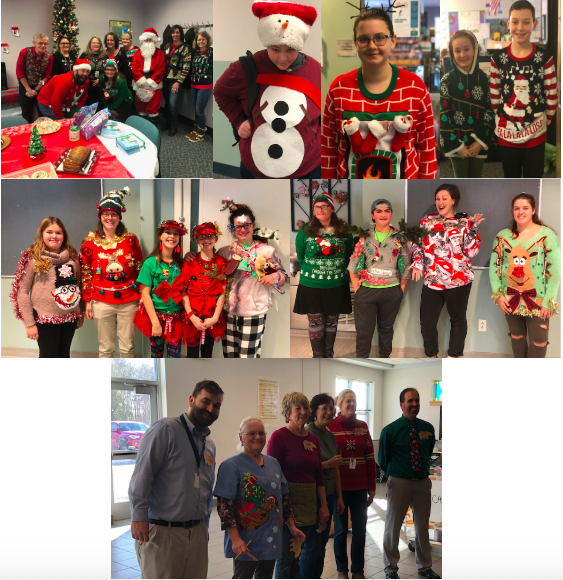 Ugly Sweater Contest at MCMS!
Kristen Levesque
Friday, December 20, 2019
On Friday, 12/20/19, we had our second annual Ugly Sweater Day and Contest! The winners for "Ugliest" Sweater were Rocco Scott and Mrs. Jones and "Most Creative" were Hali Isaacson & Alexandra Stewart. Student runners up were: Oliva Toye, Lillian Toye and Joe Couture!
Thank you to Mr. Scarpone for leading the competition at both lunches, and to all of our judges, including Superintendent Charette!